Safety and Environmental Teams
The mission of AstenJohnson's Safety and Environmental Team is to assess the risk and loss exposures of AstenJohnson, and to meet or exceed all government or regulatory agencies' regulations while initiating, coordinating, and maintaining those activities that promote the health, safety, and wellness of all associates.
Risk Assessment
---
AstenJohnson takes a proactive approach to identify the dangers of specific tasks in order to reduce the risk of injury. Knowing what the hazards are means we can reduce or eliminate them before an incident occurs. Things we evaluate include:
What can go wrong?
What are the consequences?
How could it happen?
What are the other contributing factors?
How likely is the hazard to occur?
How can we prevent a serious incident or fatality?
Incident Management
---
When safety incidents occur, our safety and environmental teams immediately begin an investigation. This applies to all safety incidents, including near misses, first aid, and recordable accidents.
Safety team members use their training to perform detailed analysis so we can take steps to implement corrective actions to prevent reoccurrence.
Program Management
---
Each AstenJohnson site has a safety plan complete with goals, training objectives, and recognition programs built in. Our annual plans are designed to keep AstenJohnson compliant with all legal requirements and pro-active actions to improve and reduce risks:
Site Audits Schedules
Job Hazard Analysis
Process Hazard Analysis
Education and Training
Safety & Security
Safety Guidelines per Work Area
Zero Accident Culture Refresher
Recognition for Associates
Periodic Formal and Informal Safety Audits
External Safety Audit Resources
Internal and External Benchmarking
Education & Training
---
Comprehensive education and training for AstenJohnson associates includes everything from safe work procedures, government required health and safety training topics, hazard recognition and analysis, to safety engagement in a team environment.
Success Stories
Our Appleton Site recently completed its annual National Fire Protection Association 70E Qualified Employee Skills Evaluation. Per NFPA 70E standards, a qualified person is someone who has demonstrated skills and knowledge related to the construction and operation of electrical equipment and installations, and who has received safety training to identify hazards and reduce associated risk. Training requires technical, hands-on training. Procedures and practices are typically learned by doing the work versus attending a lecture on hazard communication.
In addition to improving training, since 2018, our Appleton Site has focused on improving the overall Electrical Safety & NFPA 70E programs as a whole. The site upgraded the PPE in the Maintenance Department to include personal Arc Flash suits and balaclavas, as well as purchasing new safety boundaries and a safety hook.
Thank you to the Maintenance Team for all their hard work and participation!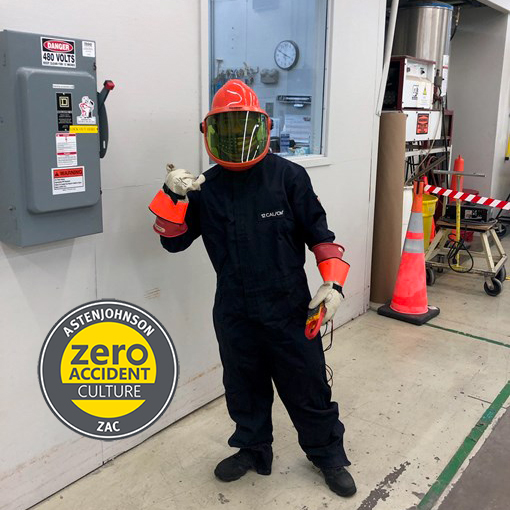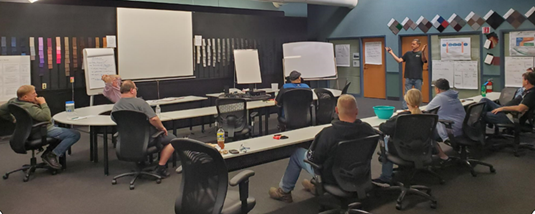 The Foss Performance Materials Emergency Response Team (ERT) at our Hampton, NH plant met in the fall to review fire response safety. The ERT invited members of the county fire department to visit the site to familiarize their team with the site layout in case their services are needed. This led to some good discussion and awareness.
The ERT is led by Rob Sproul. Rob has a very engaging style of communication and leadership for the team. His question posed to the ERT members was "What hazards would you want to be aware of if you were a first responder answering an emergency call at Foss?" After some good discussion, Rob led the team through a simulated exercise of trying to get out of smoke-filled room with very poor visibility.
The same week the ERT also conducted hands-on fire extinguisher training for Team Leaders, First Responders, and Plant Facilities team members.
Thanks to Rob and the ERT members, the Foss site is better prepared in the event a fire emergency does occur.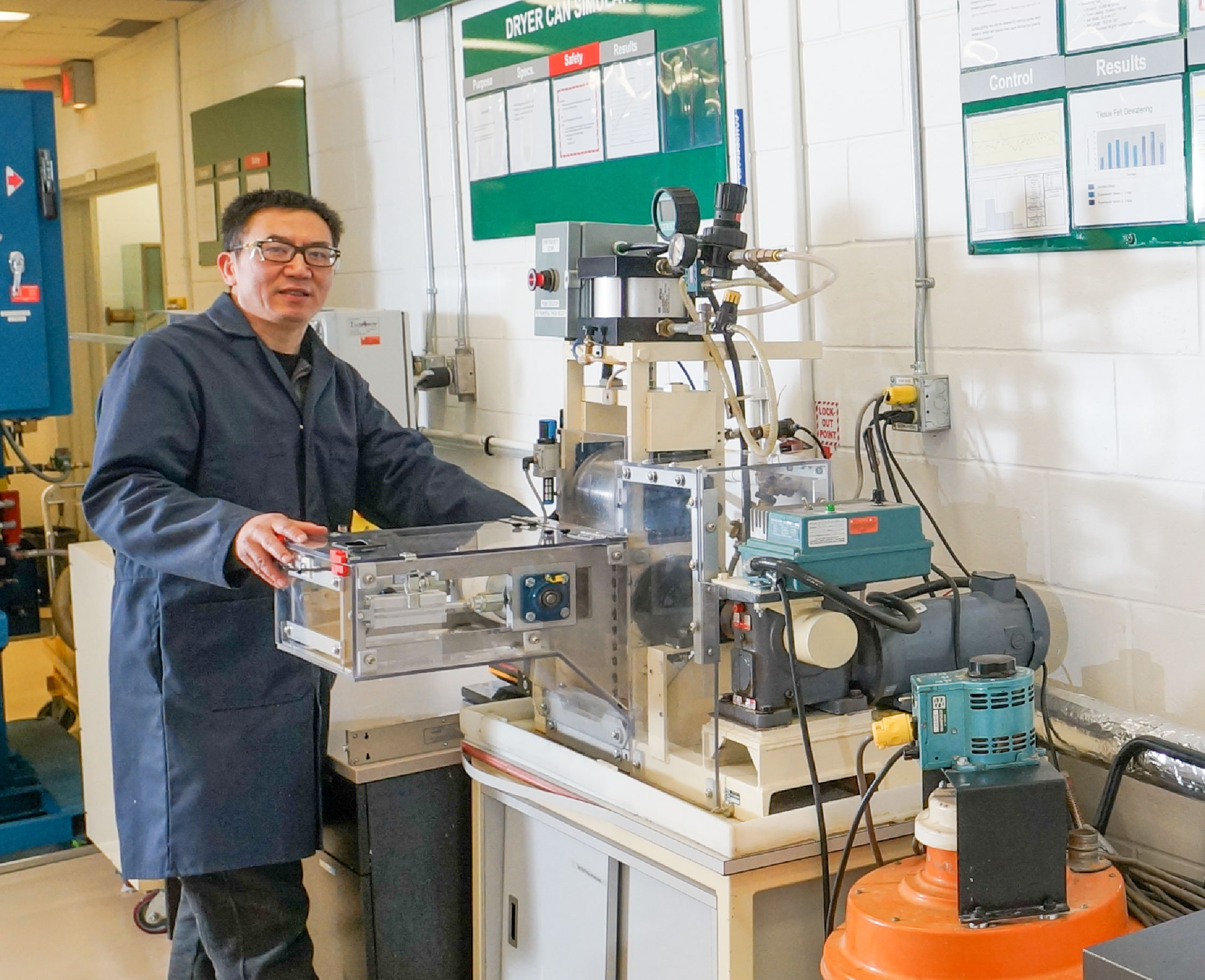 best practices / benchmarking
---
With safety being a core part of the day-to-day activities at AstenJohnson, we keep records on what is working, and what might need a solution. When one of our locations implements an improvement, we share the information with all of our work places, so that everyone can benefit.
We track days without incidents and celebrate milestones company wide.

Days without recordable incidents:
---

Charleston

North America PMC/AF Sales

Strakonice

Williston
Success Stories
At our Kanata ON facility, weaving department associates must wear hearing personal protective equipment (PPE) for extended periods of time due to weaving looms operating above a noise level threshold. Standard, disposable hearing PPE is effective when worn correctly, but can become ineffective when not worn correctly. For some, personal comfort wearing hearing PPE can be a problem.
To ensure optimum hearing protection and wearer comfort, we recently invested in custom fitted, molded ear plugs for all associates in our hearing conservation program. These ear plugs feature the ability to hear conversation without removal. Response has been very positive for operator comfort and experience over their entire working shift.