Safety Values
Journey to a culture of Zero Accidents
Investing in Safety is a GOOD decision for AstenJohnson. We believe that great companies invest in the health of their people. A Zero Accident Culture (ZAC) throughout all levels of our organization will not only help in the wellness of all associates but support other improvements in quality, productivity and profitability.
We want people to focus and ACT.
---
Using best practices of world-class organizations as well as independent research, AstenJohnson associates have indentified three values to help realize a Zero Accident Culture:
Accountability
to ourselves
We all must be accountable for our actions through consistency, coaching, and fairness. Even if that means speaking up when a teammate is not safe. It can save lives so we must do it.
Commitment
to family
We need all Associates dedicated to a sustainable process of leadership, recognition, and ongoing learning with a passion for Zero accidents.
Trust
in each other
A caring and respectful team culture with openness to observation that is helpful to all associates' health and safety
We want everyone to elevate these values through new training, communication, and organization initiatives. With these values and your support, we seek to achieve a Zero Accident Culture.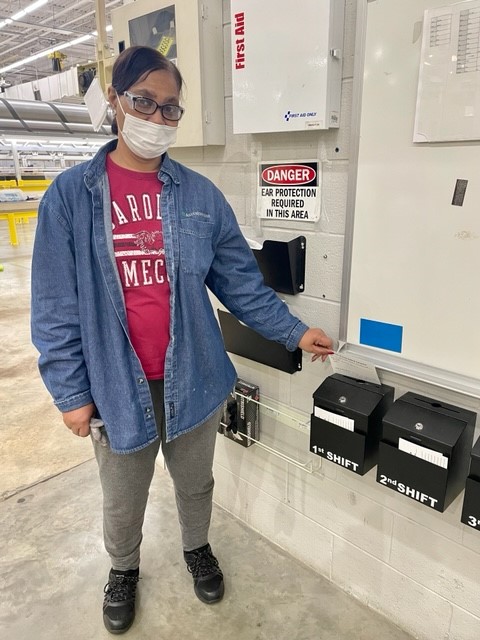 Behavior Based Safety
---
Behavior Based Safety takes a systematic approach to increase safe behaviors. It is an ongoing effort that involves all associates from line operators and office workers, safety leaders and supervision, Field Sales/Service associates, to senior management.
We work to understand the causes of incidents and near misses, and identify if unsafe behaviors are at fault. Furthermore, we dig deeper to discover if there are underlying issues driving the unsafe behaviors. In this way, safety becomes a value, rather than a task, and becomes ingrained in every associate's day.
We build on this culture with consistency and positive reinforcement. Consistency ensures that we all follow safety protocol when it is required, as well as in other situations. Recognizing our team members when they make an observation or change that improves safety, improves our workplace and helps build consistency.
Success Stories
Safety has become such a strong part of AstenJohnson culture that our associates assess what they need to be safe in every environment. Here, Brad Stewart from our Charleston, SC office is wearing eye and hand protection while he does yard work.